Bunk beds are such a great idea. They help maximize space in a shared room, they give each child their own place to sleep, and can make a cluttered and cramped room look open and organized… that is, of course, if you can figure out which one to get.
The kids have their preferences, you have your list of "musts," and your bank account can only stretch so far. What's a parent to do?
These problems are exactly why I'm offering up this list of dozens of unique and fun bunk bed ideas. Regardless of your DIY prowess, your budget, or your kids' demands, there will be something to fit the bill on this list. Good luck in your search, and have fun planning your children's new room!
The best part about this bunk bed set-up is that you can fully customize it to meet your needs. But don't worry about feeling stuck with it—not only are the parts are reversible, but they can also be dismantled and used separately, meaning you can change the configuration as the needs of your family changes.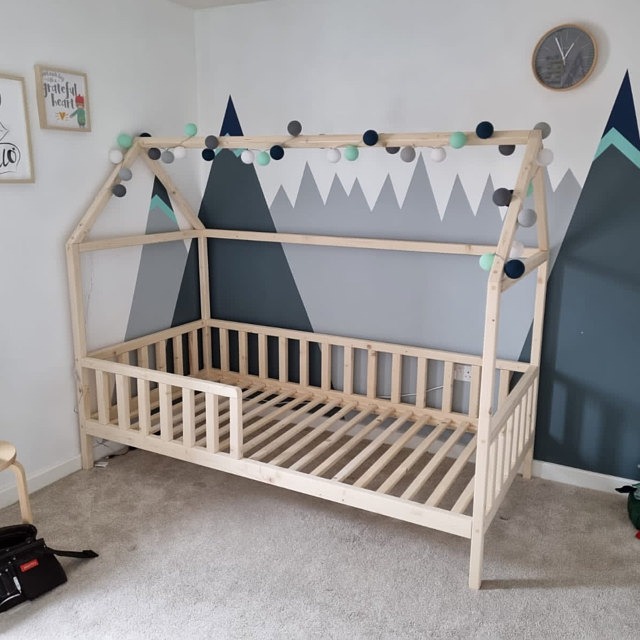 This sweet little setup takes the frame of a playhouse and slides two bunk beds into it. No more fighting about bedtime! In fact, it might be hard to convince the kids to come out!
If you're looking for a straight-ahead, basic how-to guide, here it is! This blog will walk you through the entire bunk bed building process (with pictures!), so you can design the perfect sleep space.